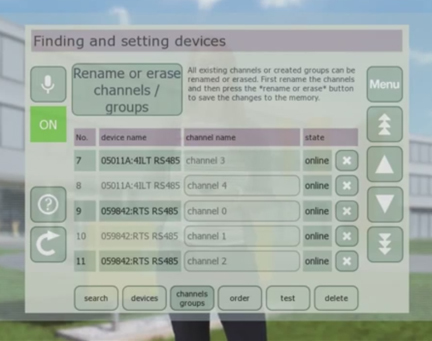 Type of project:
individual
Location: worldwide
Equipment: Somfy RS485 products
SDC app for Somfy (Somfy)
Tasks set by the client in the project
There are many sun blinds in existing buildings worldwide equipped with Somfy radio motors. Sometimes it is hard to find a way how to control them via the Internet. SDC app is for all customers that want to control their sun protection from smart devices.
Project description
SDC app allows to set and control Somfy RS485 products such as:
Sonnese RS485
RS485 motor controller
RS485 4ILT interface
RS485 RTS transmitter (and subsequently all RTS products)
IB+ motor controller via RS485 input
The main task was universal usage and easy way for commissioning. Many of necessary functions are made in JS.
Control panels:
PCs, iPhones, iPads and Android tablets. Usually one panel is used in one installation but it is possible to connect more panels to one RS485 interface without iRidium Gate.
Equipment of the project
Somfy RTS motors or any Somfy RS485 devices
ConnectOne LAN (WiFi) / RS485 interface
Photos