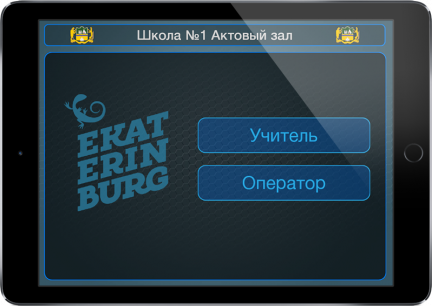 Type of project:
individual
Location: Russia, Ekaterinburg
Equipment: KNX
School Assembly Hall ( Smartsystema)
Project description:
Control of light, blinds, scene curtain, projector, screen, audio and video switchers. The project features integration of iRidium server UMC with KNX bus.
Why did you decide to use iRidium? How did it improve your project?
Convenient tool, native developer.
Difficulties you faced while working on the project :
There were some :).
Control panels:
iPad - 2 pcs.
Equipment:

iRidium server UMC, KNX