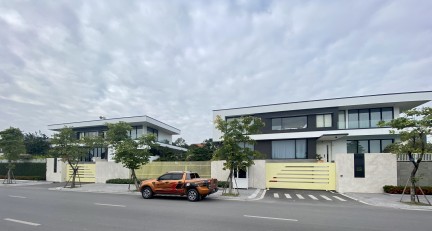 Type of project:
Individual
Company: FOX VIETNAM TECHNOLOGY SOLUTIONS CO., LTD
Location: Ha Long Bay
Equipment: KNX
Mr Dat's Villa (FOX VIETNAM TECHNOLOGY SOLUTIONS CO., LTD)
Project description
A modern villas in the beach in Ha Long Bay.
Villa on the hill, overlooking Ha Long Bay.
The whole project is 1000m2, with a villa area of 300 m2.
Why did you decide to use iRidium? How did it improve your project?
:
1. Flexible control of all systems from one interface, both on a smartphone and on the panel was required
2. iRidium Pro
- work of visualization;
- day/night schedules, scenario management and preservation of the preset parameters.
What control panels and how many of them in the project
:
JUNG smart Switch
Ipad Air 5

Equipment of the project
SIEMENS KNX equipment
iRidium Pro
Muti-zone Audio
DALI Lighting
KNX JUNG
Screenshots
Photos