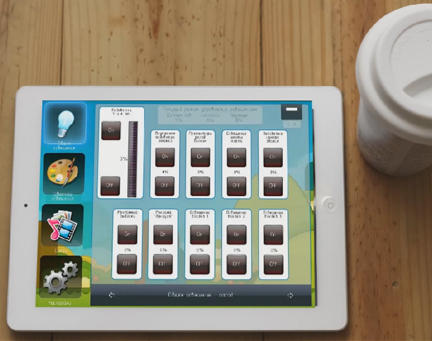 Type of project:
individual
Company: free-lance integrator
Location: Russia, St.Petersburg.
Equipment: HDL-BUS Pro, Beckhoff
Home automation project (free-lance integrator)
Tasks set by the client in the project
The customer wanted to control all automation equipment from Apple iPad and other touch PCs.
Project description
The project controls lighting, power loads (such as heating, appliances, sauna, diesel generator, warm floor), climate, designed scenarios, as well as displays statuses of controlled objects.
Control panels
Apple iPad iOS - 1
Mini touch PC ALL-IN-ONE Windows XP - 2
Equipment of the project
HDL equipment (~70 devices)
Beckhoff controller (communication via Modbus TCP/IP and RS232)