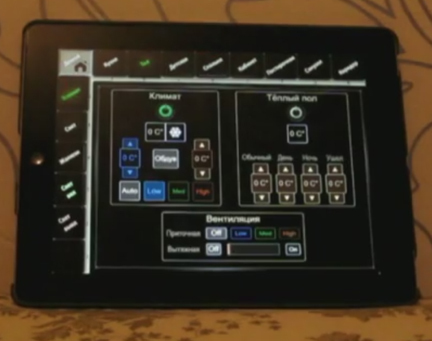 Type of project:
individual
Company: "Smart-Optima" Ltd.
Location: Russia, Nizhniy Novgorod
Equipment: HDL-BUS Pro
Checkers ("Smart-Optima" Ltd.)
Tasks set by the client in the project
The customer wanted to control all engineer systems from a mobile device.
Project description
iRidium-based project "Checkers" controls lighting, climate equipment, warm floors and blinds.
The interface looks like a checkers board. A checker is moved on it, depending on the selected function. For convenience the main page of the project displays time and a 2-day weather forecast in the selected town.
Control panels:
iPad3 - 3
Equipment of the project:
HDL equipment