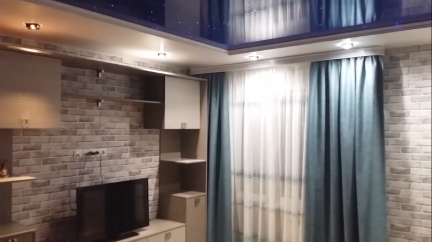 Type of project:
individual
Company: Intellectual systems Ltd.
Location: Russia, Ulan-Ude
Equipment: HDL
Blossom (Intellectual systems Ltd.)
Tasks set by the client in the project
Full control of all house systems. Video surveillance. Structured Cable System.
Project description
Automation of a 2-storey 300-square meter house.
Difficulties you faced while working on the project
To realize certain functions, software of HDL modules was modified.
Control panel:
ASUS Transformer Pad - 3 pcs
Equipment:
HDL-MD0602.432 - 6 pcs
HDL-MR1616.433 - 2 pcs
HDLHDL-MSM.431 – 1 pc
HDL-MBUS01IP.431 – 1 pc
SB-DN-PS2.4A – 1 pc
SB-DN-48DMX – 1 pc
HDL-MFH06.432HDL – 2 pcs
HDL-MPT4.48 – 6 pcs
SB-DN-PS2.4AL – 1 pc
SB-CMS-12in1 – 6 pcs
SB-CMS-PIR – 6 pcs
SB-DN-DRY-24Z – 1 pc
HDL-MDLED0605.432 - 1 pc
SB-LED650mA – 6 pcs
Photos