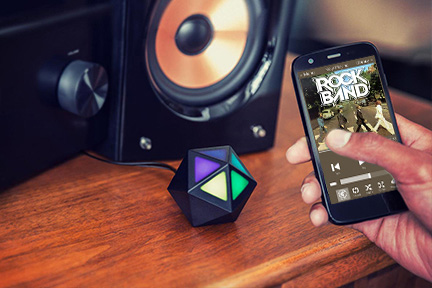 Retrofit control system:
- does not require rewiring;
- control music system;
- Mobotix Intercom;
- Z-wave lighting/climate;
- iRidium control.
Wireless music, light, intercom
Equipment
Sonos/Squeezebox/iTunes music system
Z-Way (Razberry) controller
Z-Wave relays/dimmers
Z-Wave devices for controlling shutters
Z-Wave thermostats Other wireless Z-Wave equipment Intercom with SIP suppport, for example Mobotix
Scheme of connection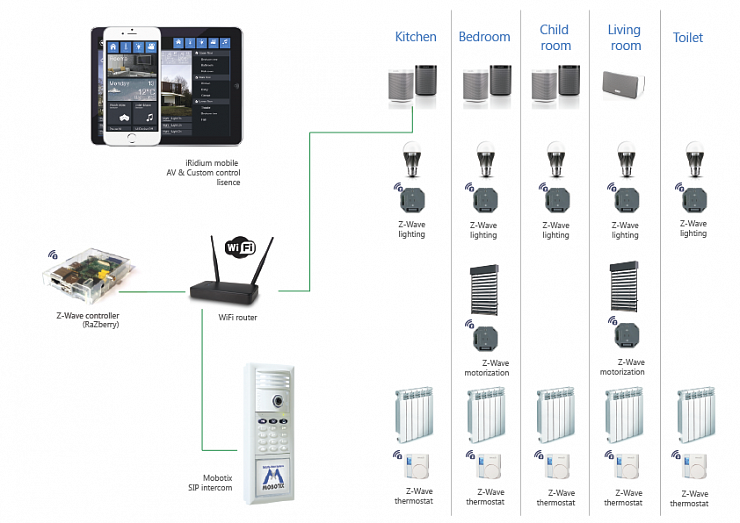 To add your project in the References section you can fill in the form in thee
"Add your project"
section. If your project conforms with the format, it will be published under your name and with the link to your web site.