Vadim Sorokin, home automation engineer, Intek.
Vadim started his professional career in automation in 2012, though he had been interested in the field since college. In 2003 in his college years Vadim worked in "Ekoprog" company, where he learned to make KNX installations, AV systems and Crestron visualization. The choice of automation as a professional field was well-considered, as Vadim wanted to make his own contribution to the development of a market that was absolutely new for Russia.


What attracted you in iRidium?
I think a number of iRidium strong points attracted me. Among them are:
multi-platformity (compatible with Windows, Android, iOS platforms)
graphic editor with an abundance of functions, capability to integrate equipment, working via different protocols, into a single solution, controlled from one interface, flexibility in setting any graphical items for visualization (buttons, sliders, popups, etc.).
simple setting and programming that can be mastered even by beginners. For example, the famous and popular drag & drop method, interface wizard, ready templates, etc. make life much easier.
high-quality technical support, detailed documentation based on WIKI engine, that is regularly updated but the developers, "Academy" section of the web-site, that is a good and clear guide through the product, constant development and improvement of the software. If my memory does not fail me, in 2014 iRidium has been updated 3 times. The client app has also been updated.
Why do you think iRidium is worth offering to customers over other visualization and control solutions?
If we look upon iRidium from a user's point of view, I can say the following.
Our main task as home automation integrators is to give our customers a high quality product in terms of convenience , functionality and even style.
And when we speak about such a product as "Smart home", we are to keep in mind demands and wished of a definite group of customers. Thus, a number of requirements to control interfaces are to be kept:
short response time of touch screen tablets and monitors. Expensive touch screen panels by manufacturers of automation equipment are inferior in many aspects to economical tablets, based on Android or iOS. In addition we are used to tablets, and they are smaller, thinner, lighter and more convenient than native control panels from, for instance, by Crestron or AMX. iRidium in this respect is convenient as we can use it with any mobile devices of our customers.
graphic interface is to display a comprehensive set of buttons, as well as to be adjusted to the needs of a definite customer. The screen can't have any unnecessary items, such as excessive graphics or empty buttons. At the same time it has to be functional. And here iRidium has a strong advantage.
the whole interface is to be intuitive. The typical templates from automation equipment manufactures enable a programmer to set complicated functions with a great number of buttons, ticks and windows. Not many integrators bother to think if the customer will be happy with such an interface. And here iRidium exceeds its rivals, as it does not limit engineers by ready templates only, visualization of any format and style can be made. Of course it requires designer work, and it increases the overall price of a project, but many customers are ready to pay for high-quality visualization.
What tasks of your customers do you solve thanks to iRidium?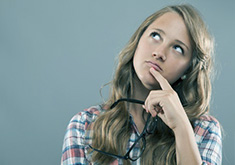 You know, not long ago I got a phone call from one of my x-customers, urging me to fix his iPad with iRidium, as he and his family had stopped using switches long ago and even forgot what they were for. His problem was easily solved over the phone by rebooting a WiFi router. Here we can see that these people have easily got used to controlling lighting, blinds, temperature, etc. from iPad, all they needed was a convenient interface and a convenient place for the iPad in the apartment. So, in my opinion iRidium copes with automation tasks successfully.
Has iRidium had any effect on your professional career and business?
Well, I haven't not ultimately become an engineer of the 80th category, but my sphere of professional expertise has certainly enlarged :)
To put jokes aside, yes, it has. We are trying to take maximum benefit from the tools available on the market at the moment. To tell the truth, when I started my career I was rather skeptical about the practical use of control from tablets. Customers themselves didn't feel good about it. But time flies and now almost every home has smart phones or tablets, and customers start to realize the benefit and convenience of mobile interfaces. We study their preferences and tastes and try to make the quality of our product better. As a result –
each following customer gets a higher level of service and is ready to pay a higher price for it
.
What challenges did you have when working with iRidium? If any.
Each software has its difficulties and peculiarities of work. From this point of view iRidium is just one more program product that has its lacks and faults. The most important thing is that the desired result can be achieved by sideways or with the help of technical support.
What can you recommend to those who only start their work with iRidium? What to begin with in developing their own designs? What has to be taken in consideration?
iRidium has numerous capabilities to create interfaces of different types. So before starting, one is to decide what an interface will be use for and try to make a technical specification together with the customer. If it's a control unit for a security room or a concierge the main things are functions, laconic design, big buttons, etc. If it's a private house or an apartment for a family especially with small children, the priority would be in creating convenient beautiful interface design. If design in not your strong point, try using a ready template and adjust it to the style of the apartment. Here are a few examples of interfaces of different types, that we offer our customers at Intek.

Every engineer and integrator is to understand that the customers know little of information technologies, they are ordinary people. What they care about is what it looks like.
So an interface is to be designed in such a manner, that anybody can understand what is what without extra help.
Is there anything you'd like to change or improve in iRidium for easier and more convenient work?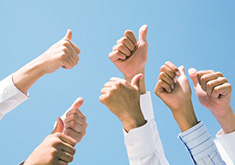 There is one annoying thing. In our projects we often use a trigger-button, where different functions or module channels can be assigned to different states of one button. For example, one button can switch on one-two lighting groups out of 5, and switch off all 5 groups. Now we have to make two buttons instead of one: one for switching on, the other for switching off.
It would be interesting to be able to copy or move all pages and popups with all graphics from one project to another when they are both open.
When working with graphics it would be nice to rotate images in a graphic item at least by 90-180 degrees. It would make it easier to work with arrows, for example.
And as far as iRidium is actively improved and updated, functions are added to the editor and the tool panels change, it would be great to have new educational video on the new features of the editor.
I think these are the main wishes. There are some minor ones, but we'll discuss them with the technical support.
iRidium mobile
P.S.
Intek offers its services on designing control interfaces of different types: 2D, 3D, photorealistic, etc. See for yourself what they can do and their prices
in this brochure
.