Capabilities of Interfaces
If equipment is set up correctly, it is trouble-free. If it is trouble-free is it easy to forget its name.There is no need to remember something that works on the background. It works differently with interfaces. The interface should be trouble-free and be well-liked by a particular person. The control interface just like the design of your home is selected individually.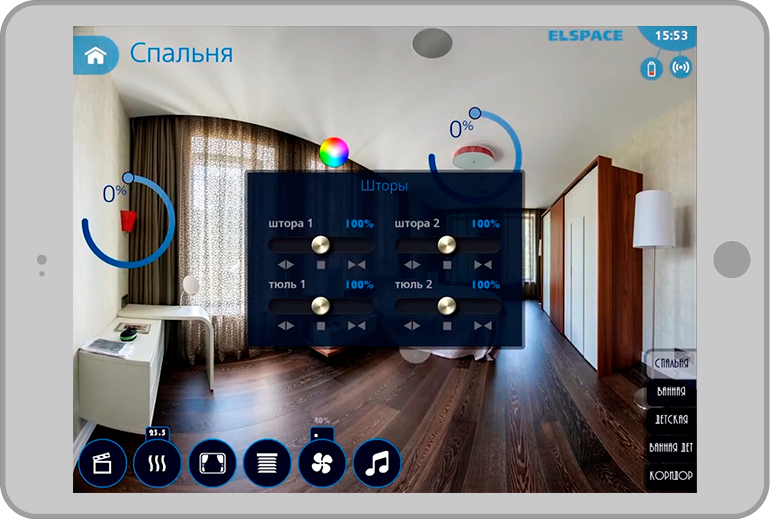 The interface is formed in iRidium studio and consists of control items, images, sounds and popups with hide and show effects. You can create a project in horizontal or vertical orientation for your tablet or phone. You can create a turning interface, set up changing its pages by swipe and many other things.

To send commands and display feedback you can use: buttons, levels, triggers, trends, joysticks, animated buttons and levels. You can program not only pressing and releasing the item but also send commands by gestures or in cycles on hold.

Security is provided by the 4-level password system. Some pages should be available only to the house owner, for example, control of his study or boiler room. You can block control – open a screensaver by timeout and then request the password to continue the work.

To save time at interface creation you can use ready items from the editor gallery: icons for all Smart home functions, different styles of ready pages to control AV equipment, links to images from cameras. You can also form your own gallery and use it in your projects.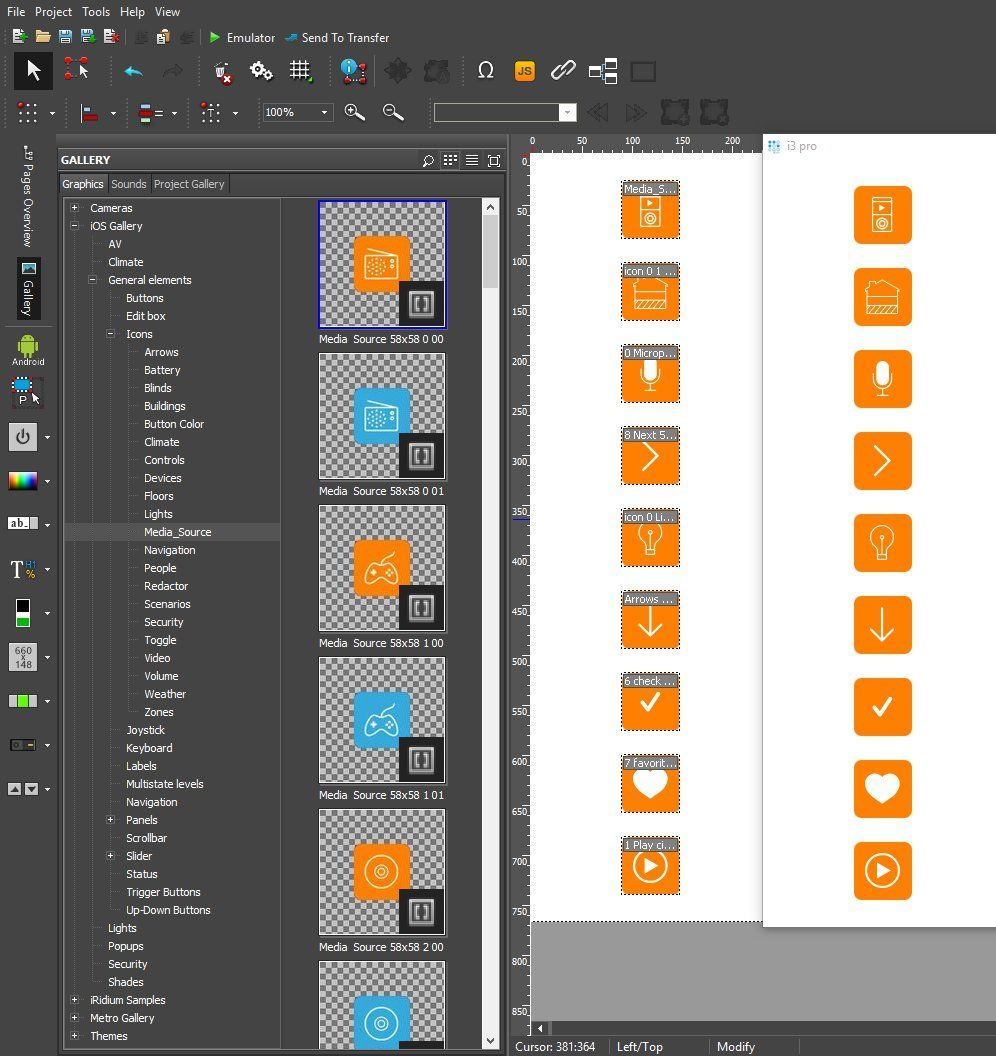 The built-in tools of iRidium studio are enough to create a beautiful and functional interface. But if you need more, then you can add some functions to your interface with the help of JS programming.

If you do not want to create your interface from scratch, you can use ready interfaces from the web site. Then you do not need to think how to position buttons, what colors match, what font size should be used to sign items, how to set up navigation in the project and etc. There are free and commercial, light and dark, home and office interfaces. You will be able to customize them after the iRidium pro basic course. It is also one of the ways to make a profit off of iRidium pro: anybody can create an interface and place in for selling.

See interfaces of existing projects to get inspired and evaluate capabilities of iRidium pro.